Our Commitment to Responsible Gambling
Whilst for most people, gambling is a fun activity done in their free time, for some people, gambling can become a serious problem. Everyone should make sure that the way they gamble does not create any harm to themselves and the people around them. Our responsible gambling section will provide you with tips on how to gamble safely. You can also find information on global help organisations and resources should you or someone you know need support.

CasinoTopsOnline Responsible Gambling Pledge 
At CasinoTopsOnline, we are committed to promoting safe and responsible gambling as we implement several initiatives to make sure we equip you with all the information and tools to have the safer gambling experience.
Some of these initiatives include only promoting licensed and trustworthy casinos, rating and scoring the casino brands using our rating process, CasinoTopsOnline TrustScore and providing help and tips so that you can play online safely. 
What Is Responsible Gambling?
Responsible Gambling refers to taking the necessary steps so that your gambling activities are done in a way to minimise the risk of experiencing gambling problems. Trustworthy casinos offer many tools and information on how you can play at their site safely. Several authorities including the Malta Gaming Authority and the United Gambling Commission enforce Responsible Gambling related regulations such as mandatory tools and limits that a casino has to offer to its players. 
Tips for Betting Online
Following these tips can help you stay safe when gambling:
Set time and monetary limits before you start gambling 
By setting time and monetary limits in advance, you can control how much time and money you're spending on gambling. Once your allocated time is up or you've reached your deposit/loss limit, call it and quit. It's also recommended to take breaks so that you do not lose track of time 
Play with money you can afford to lose
Just like you budget for monthly expenses, you should allocate money for gambling from your entertainment budget. If you cannot set aside money for gambling avoid using money that you would need to pay necessities such as rent, bills, food and medicines. Most importantly do not borrow money from other people to gamble.
Do not chase your losses
If you're having a bad run, the best thing to do is to switch off and walk away. Chasing your losses until you win some of the money back could result in bigger losses. This could make you stressed and upset which in turn will make it harder for you to focus and make clear decisions.
Play for fun, gambling should not be used for income
Gambling is not a way to make money, in the long run, the casino venue or site is the one making the money. Gambling should be a leisure activity. We recommend that you balance gambling with other hobbies so that it won't be the only pastime during your free time.
Do not gamble under the influence
Having good judgement and a clear head is important to ensure safe gambling. Gambling under the influence will lower your resolve and make it easier for you to lose control and make irrational decisions.
Be aware of emails advertising free deposits and giveaways/
These emails are sent with the idea to lure players back to the casino site and encourage them to log back on and gamble. To avoid receiving these emails, you can send a message to customer support opting out from being sent marketing material or you can self-exclude yourself so that you are unable to continue gambling and as a result stop receiving such emails.
Do not chase tier rewards
The concept of tier rewards is that with each higher tier, the better the rewards will be. However, to climb to a higher level, you would need to wager a big amount every time. Many of these tiers are only achievable for high-rollers (persons who spend large amounts of money on gambling).

List of Helpful Tools to Help Players Stay in Control
Deposit Limits - daily, weekly or monthly monetary limits to control how much you're depositing into your casino account. These limits can be increased, decreased or removed
Loss Limits - these limits will be triggered when you lose a predetermined amount whilst gambling
Reality Checks - a message will be triggered to help you keep track of time
Calculator - a budget calculator will help you figure out how much money from your income you're spending on gambling
Session Limits - you can specify the amount of time you wish to be logged in. Once the session limit is reached, you will be logged out of your casino account
Self-Assessments - a set of questions that will help you find out how much your life is being impacted by gambling
Self Exclusion - you can ask a casino operator to exclude you from gambling for at least 6 months. You can also choose to be permanently self-excluded, this option is non-reversible
Spot the Signs of Problem Gambling
With many gambling aspects being fast-paced and incredibly immersive, it's very easy to lose track and become overwhelmed. Issues with gambling arise over time making it hard to recognise that you have an issue early. The signs mentioned below are the most common signs of problem gambling, there may be others that we have not mentioned.
Unable to stop: if you're constantly thinking about gambling and you'll do anything to continue gambling including missing work, university and other events.
Chasing losses: if you believe that you can turn your luck around and win back what you lost.
Lying to friends and family: if you're finding yourself having to hide your gambling activities such as hiding gambling transactions and lying about how much time you're spending on casino sites.
Irrational behaviour: if you're having unexplained changes to your personality, experiencing mood swings or episodes of irritation, particularly after a gambling session.
Money problems: if your finances are not looking good and you're still gambling, borrowing money from friends and family to cover losses that you are unable to pay back or selling your possessions to be able to fund your gambling activities.
Escaping reality: if you use gambling as a primary method for coping with life stressors or as an attempt to escape from thinking about life stressors.
What Are Healthy Substitutions for Gambling?
Finding ways to meet your emotional needs in ways other than gambling is important if you're worried your gambling may become a problem. Here are some healthy alternatives to gambling that you can try:
1. Stay Active
Exercising serves as an outlet to release stress and tension. Some ways to stay active can be joining a sports team, getting a gym membership, taking up sports like biking, tennis, or rock climbing. Even 30 minutes of activity per day can lead to improvements in stress and well-being.
2. Meet New People and Learn New Things
Some of the main triggers for addictive behaviours are boredom and isolation. Filling your time learning something interesting or meeting new people can keep you from gambling out of boredom and convenience. The options for activities can be wide - good places to start are your local library or community centre, a spiritual community (if you feel comfortable in one), or online. 
3. Experience New Things
If you like the excitement of gambling, you may find that other novel or exciting experiences help meet the same need. For example, you can try a new restaurant, find new hobbies, sign up for volunteering at an animal shelter or a hospital and travel.
4. Learn to Meditate
If you find yourself stressed and usually gamble as a way to relax, good alternatives are mindfulness and breathwork, There are may way to get started with a mindfulness meditation practice - good app-based resources for this are Insight Timer (free), Balance (free for the first year) and Headspace (paid subscription after free trial). If you would prefer something more active, yoga can also be helpful to relax.
5. Write in a Journal
Journaling helps you process and acknowledge your present thoughts and feelings. If you get the urge to gamble or feel stressed trying to avoid the gambling craving, try taking 10 minutes to journal first instead. If you meet your need for stress reduction first, you may find that your desire to gamble is lessened.
Protecting Underage Children from Gambling
Underage gambling is illegal. The minimum gambling age may differ from one country to another or from one province to another. For example, in the UK, the minimum gambling age is 18. In Alberta Canada, the minimum gambling age is 18, whereas in Ontario you have to be 19 to gamble legally.
Nowadays, casinos are also held responsible to monitor for and prevent underage gambling. Part of obtaining a license is to have processes such as Know Your Customer and age verification in place. Know Your Customer (KYC) is used by the casino whereby it conducts checks to make sure that the player's identity is true and also to verify that the funds used for gambling come from a legitimate source. The casino will ask for ID verification such as an ID card, passport or driver's license. With these documents, the casino can verify that the player is of legal age. Gambling sites are also forbidden from promoting material which appears to children. For example, the use of child-like characters and cartoons in branding and advertisements is prohibited. Casinos are also required to include a section related to underage gambling in their terms and conditions. 
Tips for Protecting Minors from Gambling Online
Numerous harmful pitfalls exist for minors in the digital world including exposure to online gambling. There are several ways in which you can prevent minors from gambling.
Do not let your children use digital devices online without supervision. As you would not allow your child to wander in public or go to a stranger's house without your supervision and oversight, parents need to be aware and actively monitor their children's activity online to ensure their safety.
Don't leave accounts logged in and avoid having passwords and payment information saved. This is very important especially if you share the devices you gamble on with underage persons.
Use parental controls. This setting prevents minors from accessing inappropriate content such as gambling sites.
Limit the time children spend online and if possible do not let them use the internet unsupervised.
Educate and teach your children about the dangers of underage gambling.
You can also invest in website-blocking software and apps that will further limit access to sites for underage persons:
Cyber Patrol

Cyber Patrol has teamed up with Content Watch and NetNanny and is rated as one of the top parental control software. Once installed, Cyber Patrol can prevent minors from viewing inappropriate content and gambling sites.
Net Nanny

One of Net Nanny's features is the 18-category filter that protects minors from viewing adult content while browsing the internet. It's also possible to mask vulgar language, limit screen time and block any apps and websites so minors under your care won't be able to access them. You can also get alerts about your children's online activity.
Cyber Sitter

Apart from blocking access to adult-targeted sites, Cyber Sitter also guarantees safe searches on search engines by filtering out adult sites and gambling sites from the search results. Cyber Sitter also blocks invading trackers and malicious sites.
Qustodio

Currently, around 4 million parents and guardians use Qustodio to monitor children's searches, filter and block inappropriate sites and games, control screen time and limit access to certain games. You can also choose to be alerted when someone tries to access blocked content.
Kidlogger

With Kidlogger's Parental Time Control app, you can block apps and monitor your children's activity on the internet. You can also track how long a minor has been using the device and with whom they communicated.
Gamblock

Gamblock has been around since 2000 and has helped users by automatically blocking gambling sites including those recently launched. Gamblock is used by people experiencing gambling problems and parents who wish to block all gambling sites on devices that their children use.

Where to Get Help 
Recognising that you or someone you know has a problem, is the first step. It's important to know that asking for help is not something to be ashamed of and there are several organisations ready to help you with any questions you may have.
Gambling Addiction Support in the United Kingdom
It has been estimated that around 2.2 million UK gamblers either have a gambling addiction or are at risk. After facing a 16.2% increase in demand for gambling addiction support, the NHS now has seven specialist for gambling support clinics across the UK. If you are experiencing problems with gambling activities, you can opt to self-exclude for a period by registering with GamStop or downloading apps such as GamBan to block access to gambling sites and apps. In addition, you can also contact the organisations listed below.
Gamcare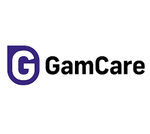 GamCare has been offering gambling support for over 25 years. Operating the National Gambling Helpline, these specialists offer treatment for anyone experiencing gambling issues. They also offer tips and information promoting safe gambling. You can also read our review of the GamCare casinos.
Contact Information:
Gamblers Anonymous UK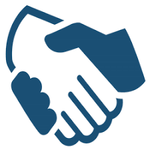 A community where ex-gamblers and players with gambling issues share their experiences to help each other recover from their gambling problems. There are several meetings held on various days throughout the week.
Contact Information:
BeGambleAware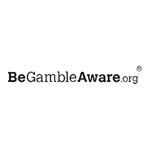 BeGambleAware offers confidential support to anyone experiencing gambling issues. BeGambleAware is in partnership with several other expert organisations and the NHS and its services can be accessed by anyone in England, Scotland and Wales.
Contact Information:
Gordon Moody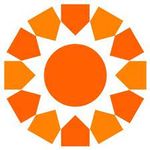 Gordon Moody is a charity offering advice, support and treatment to help you overcome gambling problems. Gordon Moody offers a variety of services including residential treatment, retreat programmes combining short residential stays with at-home counselling sessions as well as crypto trading addiction support.
Contact Information:
Gambling Addiction Support in Canada
Around 3% of Canadian players are estimated to suffer from gambling problems. You can find help either within your province or you can contact one of the global organisations below.
Responsible Gambling Council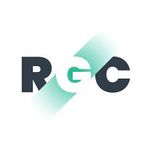 It is a non-profit organisation with over 35 years of experience in helping people with gambling problems in Canada as well as overseas.
Contact Information:
Connex Ontario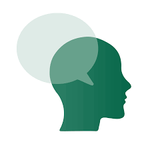 Connex Ontario provides information for mental health services including addiction. Specialists will answer your call, email or text 24/7 and provide you with information about services that you may need whilst offering support.
Contact Information:
Gamtalk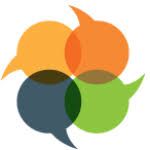 Gamtalk provides online support for gambling problems. It's a community space where people share their experiences with gambling issues. Scheduled sessions are held every Tuesday between 6-8 pm PST.
Contact Information:
Gambling Addiction Support in the US
In the US, around 1% of adult players have experienced gambling issues. Each state in the US has its own gambling addiction help organisations. However, you can get access to nationwide support from the entities below.
National Council on Problem Gambling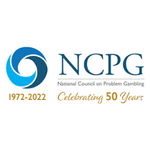 The National Council on Problem Gambling (NCPG) has advocated for safe gambling for over 50 years. From increasing awareness to overseeing the national helpline network. the NCPG provides support across all states.
Contact Information: 
1-800-GAMBLER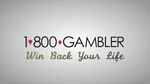 Operating for over 20 years, this organisation has provided gambling addiction support to over 15,000 people. Although it is based in West Virginia, the Problem Gambling Help Network of WV does offer its services outside the state.
Contact Information:
If you don't have a 304/681 area code, you can call on 304-344-2883 instead.
Play Safe
Gambling can become addictive. We urge you to gamble responsibly and to stop when it's no longer fun. If you start noticing any problem gambling signs, it is recommended to speak out and seek help.
References